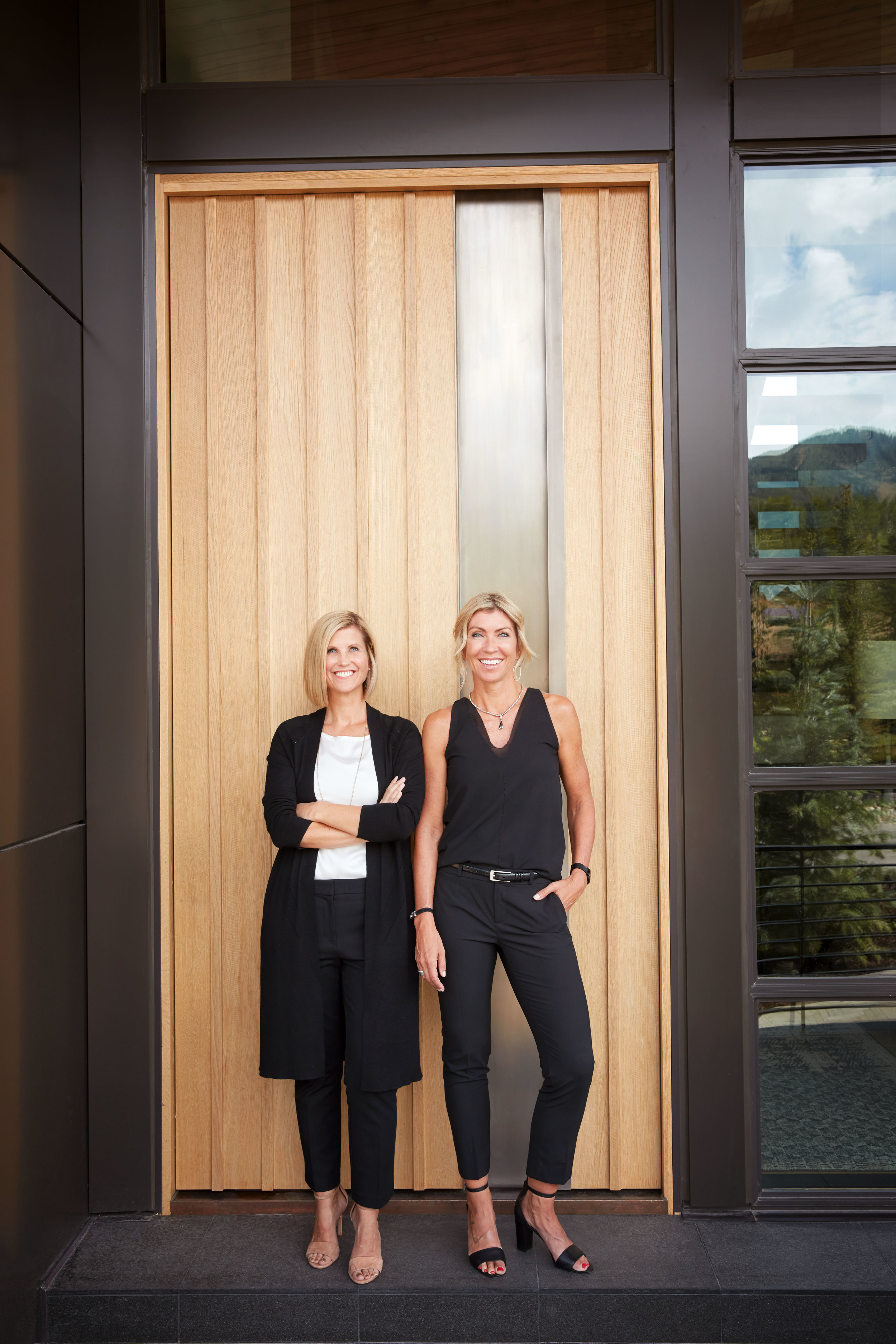 Welcome to Lecate! We're Leslie and Catherine, the founders and lead designers at Lecate. Together we bring over 30 years of custom construction and interior design expertise to our passion — blending inspired design, hand-selected materials, and artisan craftsmanship to create a Lecate Artisan Door Experience that both welcomes and inspires.
As seasoned designers, we have successfully completed projects in vacation and high-end residential homes, fitness centers, boutique hotels, spas, and more. Our vast portfolio and wide array of projects have given us a clear understanding of each step in the design and construction process. Our experience serving a diverse clientele has enabled us to precisely reflect our clients' visions and requirements into an artisan door design.
Ultimately, what separates Lecate from door manufacturers is our design philosophy and focus on the client experience. It starts with inspired design -- Lecate is committed to providing you with innovative, unique designs that fit your home's specifications and aesthetic. We then seek out and procure only the finest, hand-selected materials and finishes. Next, we orchestrate a talented team of artisans capable of crafting the perfect blend of beauty and utility, creating an enduring and inspiring work of art. Finally, we promise that the level of care and service you experience will be as warm and welcoming as your Lecate artisan door.
INSPIRED DESIGN.
HAND-SELECTED MATERIALS.
ARTISAN CRAFTSMANSHIP.
That's the Lecate artisan door experience.